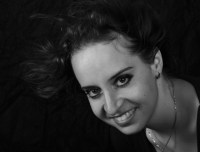 Fotografuji, protože mě to baví. A snažím se, aby to bavilo i ty, které fotografuji. Nejraději fotím lidi při jedinečných a neopakovatelných příležitostech a tím je i svatba. Svatební den se snažím zdokumentovat tak, aby mi žádný důležitý okamžik neunikl. Tím okamžikem nejsou jen formální náležitosti svatby, jako třeba svatební polibek, ale i smích či slzy štěstí. Snažím se tak zachytit jedinečnou svatební atmosféru.
Svatba je sice společenská událost, ale zároveň i záležitost téměř intimní. Proto upřednostňuji osobní schůzku předem s oběma snoubenci a to nejlépe na místě plánovaného svatebního obřadu, kde probereme všechny podrobnosti, představy i přání.
Fotografuji vše, co ke svatebnímu dni patří, tím je líčení a česání a oblékání nevěsty, zdobení aut, společné ano, první manželský polibek, přípitek, zametání střepů z talíře, rozkrajování dortu… Nesmí chybět skupinové fotografie po obřadu, portréty ani veškeré detaily, které jsou součástí svatebního dne.
Snažím se, abyste se sami sobě na fotografiích líbili a abyste měli krásnou fotografickou vzpomínku na Váš den. Vaše radost z fotografií je i moje radost.
Člen fotoskupiny Spektrum.